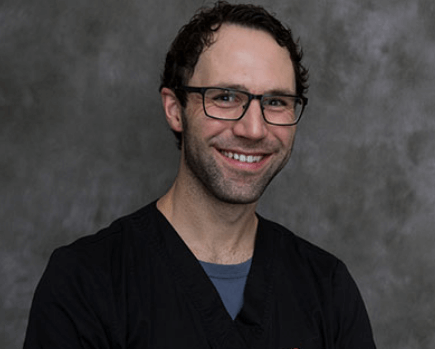 Dr. Krieger is excited to be a part of the Pure Dental Specialists team! He is licensed to practice dentistry in Texas as a specialist in Oral and Maxillofacial Surgery. He is also licensed to perform general anesthesia in his office.
Dr. Krieger attended Whitworth University in Spokane, WA, where he studied pre-dental and medical sciences in addition to receiving his bachelor's in Spanish. Following his undergraduate studies, Dr. Krieger moved to Las Vegas, NV, where he attended the University of Nevada School of Dental Medicine and received his Doctor of Dental Medicine (DMD). During his training at UNLV School of Dental Medicine, Dr. Krieger realized his passion for oral surgery and chose to pursue a four-year post-doctorate training program in Oral and Maxillofacial Surgery at Christiana Care Hospital in Wilmington, DE.
While at Christiana Care, Dr. Krieger was exposed to a wide variety of Oral and Maxillofacial Surgical procedures which included wisdom teeth extraction, dental implants, bone grafting, intravenous sedation, and general anesthesia. Following Christiana Care's Oral and Maxillofacial Surgery residency program, Dr. Krieger returned to Las Vegas, where he practiced for three years as a partner at Canyon Oral & Facial Surgery. A member of many state and national societies, Dr. Krieger also attends several meetings each year in order to continue educating himself in his specialty.
While in Las Vegas, Dr. Krieger found his amazing wife (also a dentist) and together they decided it was time for a new adventure! While traveling, they fell in love with the city of Dallas and moved here in the summer of 2018. When he's not at the office, Dr. Krieger enjoys spending time with friends and family at many of the amazing Dallas restaurants, traveling with his wife, and is an avid reader.